ImageGear Enterprise
de Accusoft

AccuSoft® ImageGear® Enterprise Edition ofrece a los programadores todos los componentes y la funcionalidad que precisan para el desarrollo a nivel empresarial. Tanto si desea diseñar y distribuir aplicaciones de tratamiento de imagen en un entorno multiplatforma como crear aplicaciones cliente/servidor o basadas en Web, esta versión de ImageGear le proporciona todo lo necesario.



ImageGear Enterprise includes all the features found in ImageGear Professional Edition plus much more.

Base Features
ImageGear Enterprise includes all the features found in ImageGear Professional Edition, such as:
Support for the most popular file formats and imaging options
.NET compatibility
Native support for multiple bit depths
High performance image processing and enhancement
Comprehensive customer-focused support
The AccuSoft Image Guarantee
NetVue
NetVue enables the creation of client/server applications for image and document delivery via the Web. The NetVue application framework features the following:
A patented system for the progressive rendering of 100+ image formats as well as Microsoft (Office, Project & Visio), CAD, PDF and WordPerfect files
Image and document annotation capabilities
Multi-processor server support
Image adjustment capabilities (i.e. zoom, rotate, fit, etc.)
Document access from EDM and other file repositories (i.e. Microsoft SharePointä, FileNet®, etc.)
Local save, print and email capabilities
Web-based system administration
Authentication with Windows NT/2000 security
Database support utilizing Microsoft ADO to provide access to databases through OLE DB providers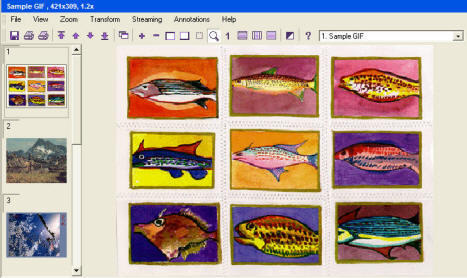 NetVue offers a powerful, easy-to-implement set of APIs that provide OEMs and system integrators with tremendous control over how the NetVue viewer is implemented within their applications. With the flexibility of the APIs, NetVue can be integrated into any kind of Web development.
Also, NetVue provides both an ActiveX and Java Viewer, providing you with a powerful set of configuration options that enable developers to control the look and feel, default options, available functionality and execution.
Multiplatform
Support for multiple platforms includes combined development support for Windows (98 Second Edition, 2000 & XP), Linux (Intel & IBM PPC) and UNIX (Solaris, IBM AIX & HP-UX), Macintosh and Java.